Cash Flow Template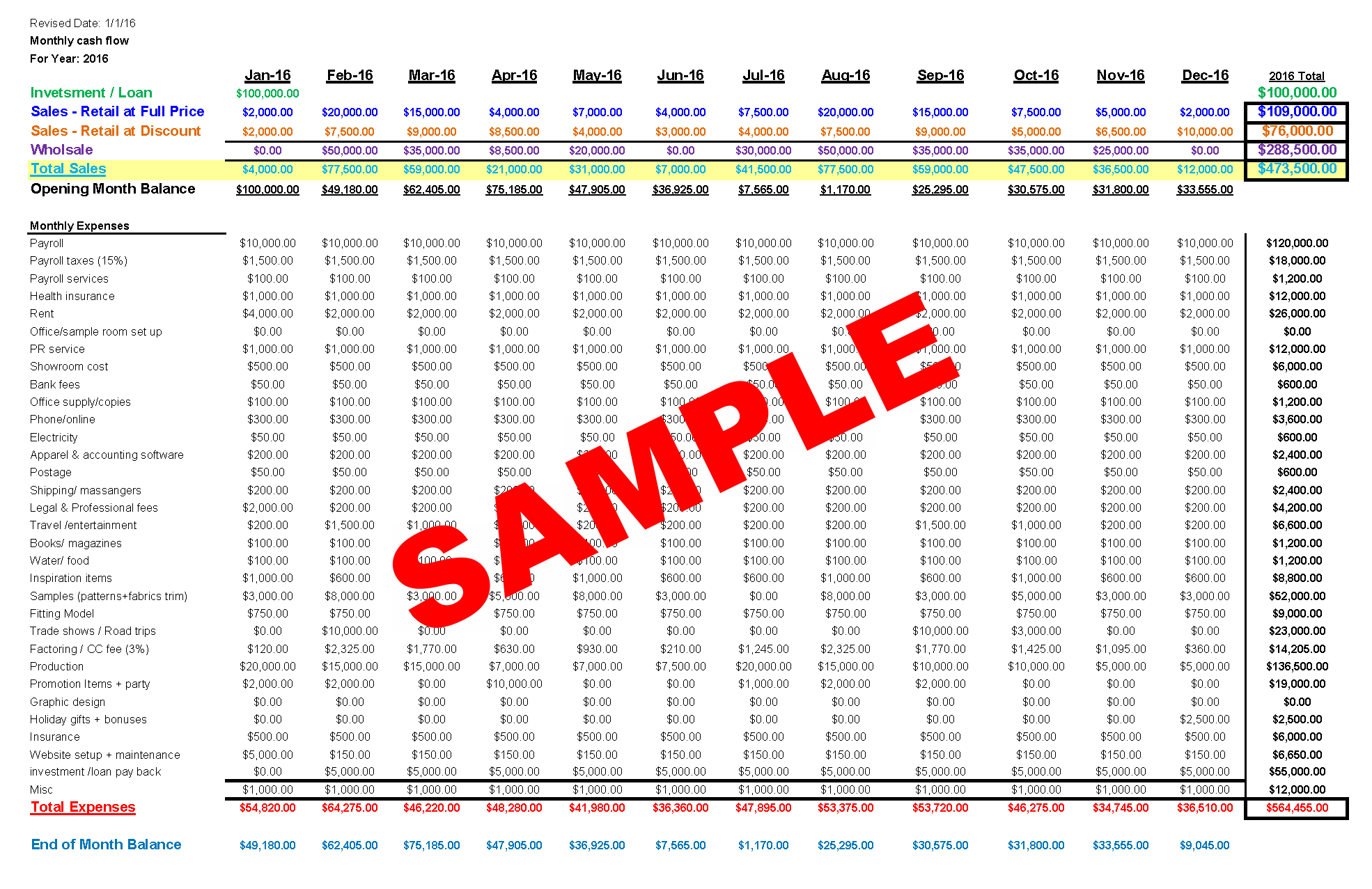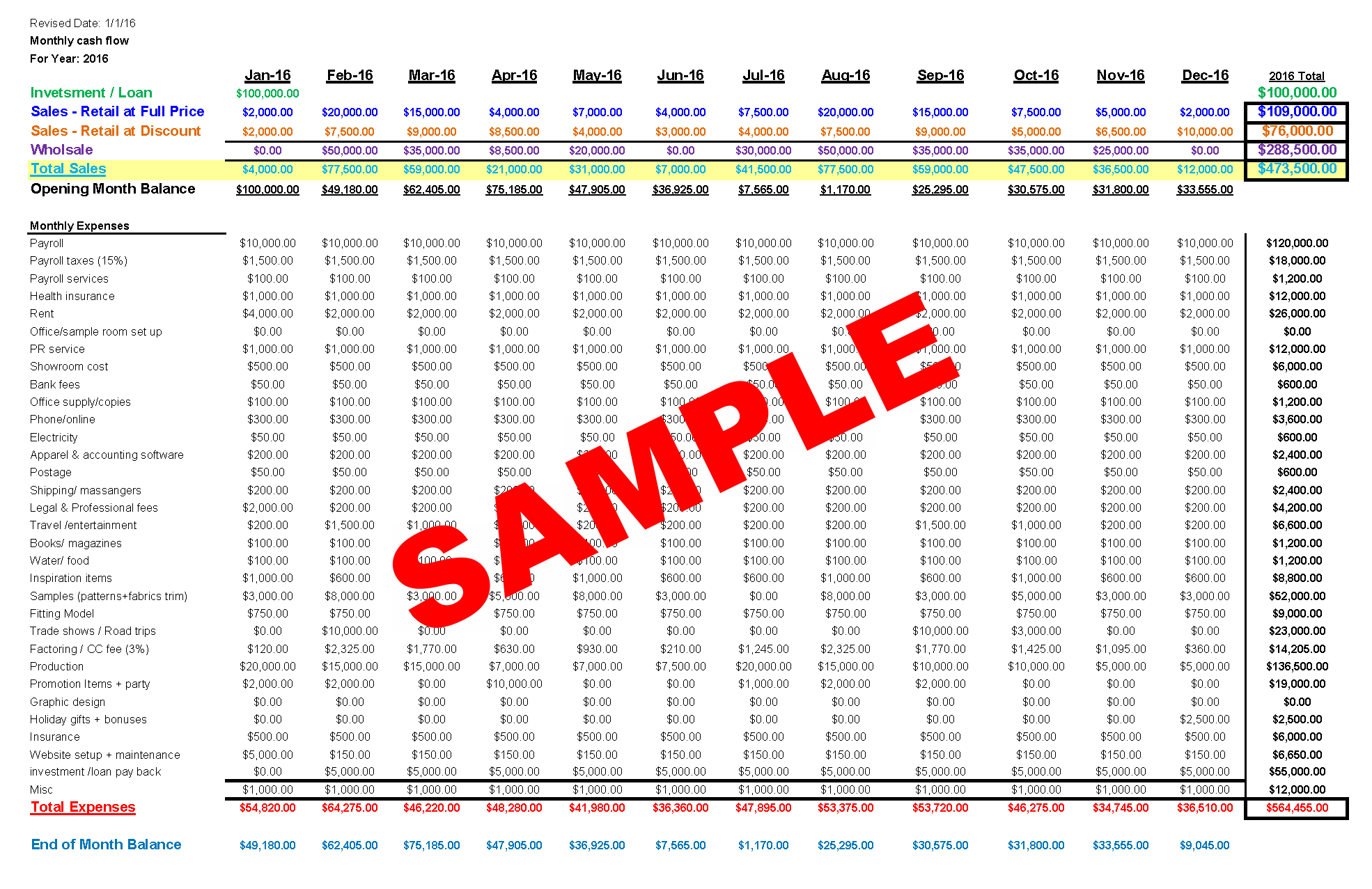 Cash Flow Template
8 out of 10 small businesses fail within the first 18th month.
Main reason?
Poor Financial Planning!
The biggest challenge for every small fashion business is managing cash flow.
As a fashion business you are responsible to pay out of pocket for the development and the production of your product before you get paid for selling the products. This will need to be managed very closely and if not planned well will take you out of business.
Every day we see awesome, talented designers squander their investors' money (or their life savings) because they screw up the nuts and bolts and go out of business.
This spread sheet will help you plan your business finance and keep track of your cash flow, knowing when will you need to spend and invest money and when will you get paid.
The spreadsheet is a an excel format and easy to use.
Watch the intro video below to learn more about the form.
This item will be available to download immediately after purchased. Note that they will expire within 24 hours of your first access.
** These forms are not refundable.