Cutting Ticket Form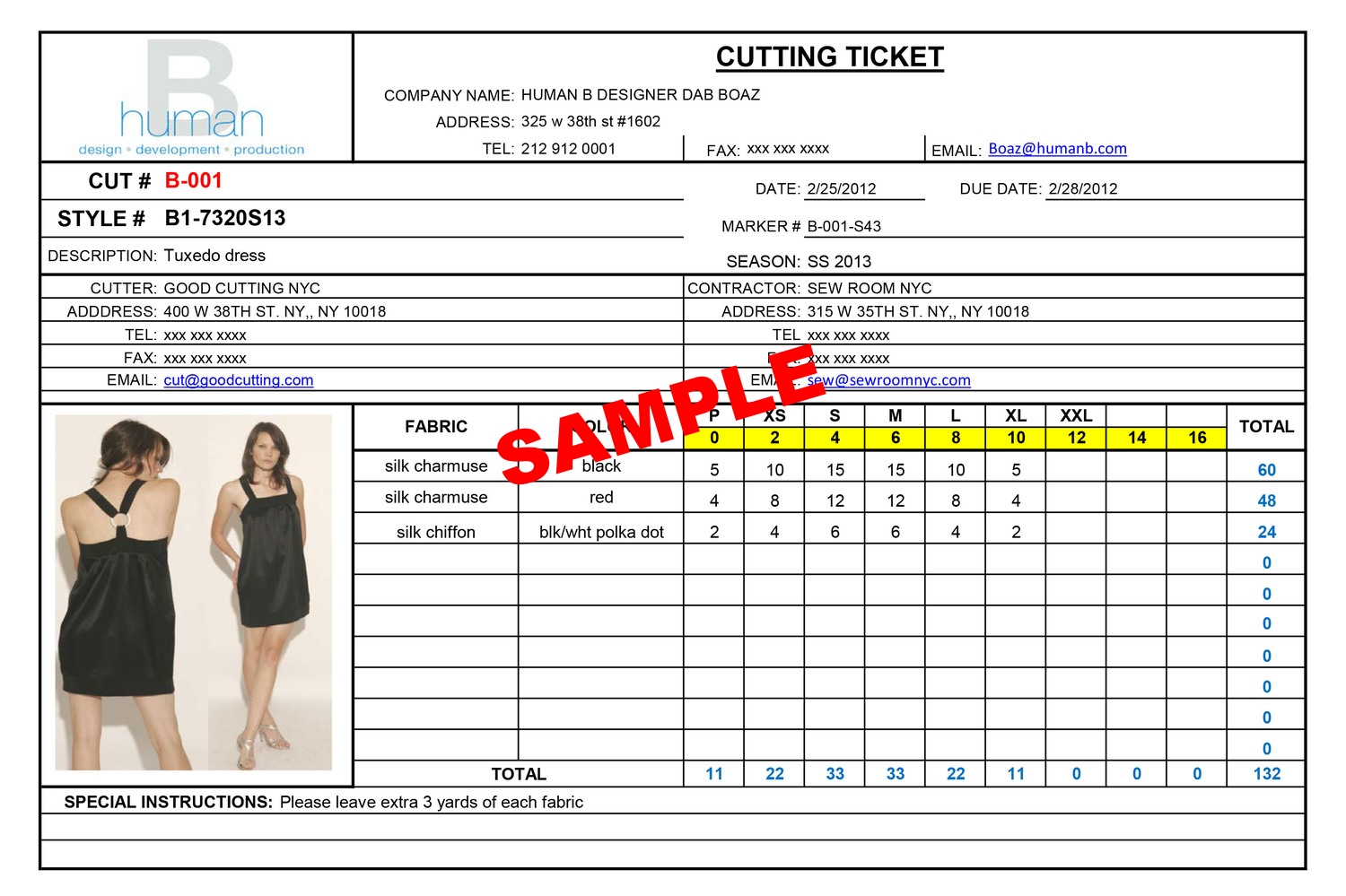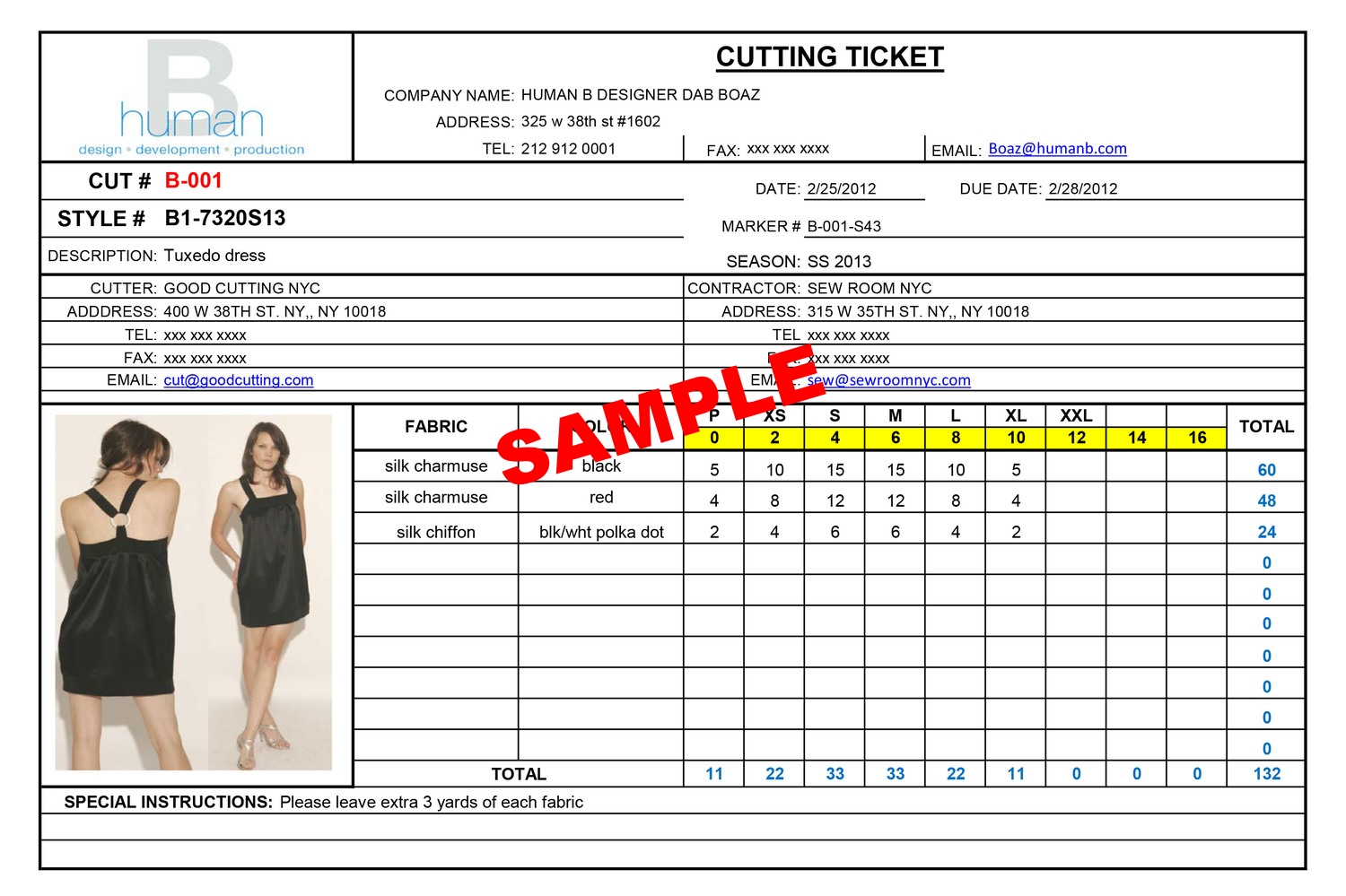 Cutting Ticket Form
Going into production and need to place cutting orders with your factory?
Cutting ticket is how you place your production order with your contractors.
Use this excel sheet to fill in all the info needed on each style you are cutting. You can enter it on your computer and add a sketch/photo. Along with the cutting ticket comes a fabric sheet form where you will enter the different fabrics used, the color combinations of your product, the cutable width and the yield used for each fabric to make your cutting order very clear and user friendly for your cutting and sewing contractor to eliminate misunderstandings.
This item will be available to download immediately after purchased. Note that they will expire within 24 hours of your first access.
** These forms are not refundable.