Fitting Follow-up Sheet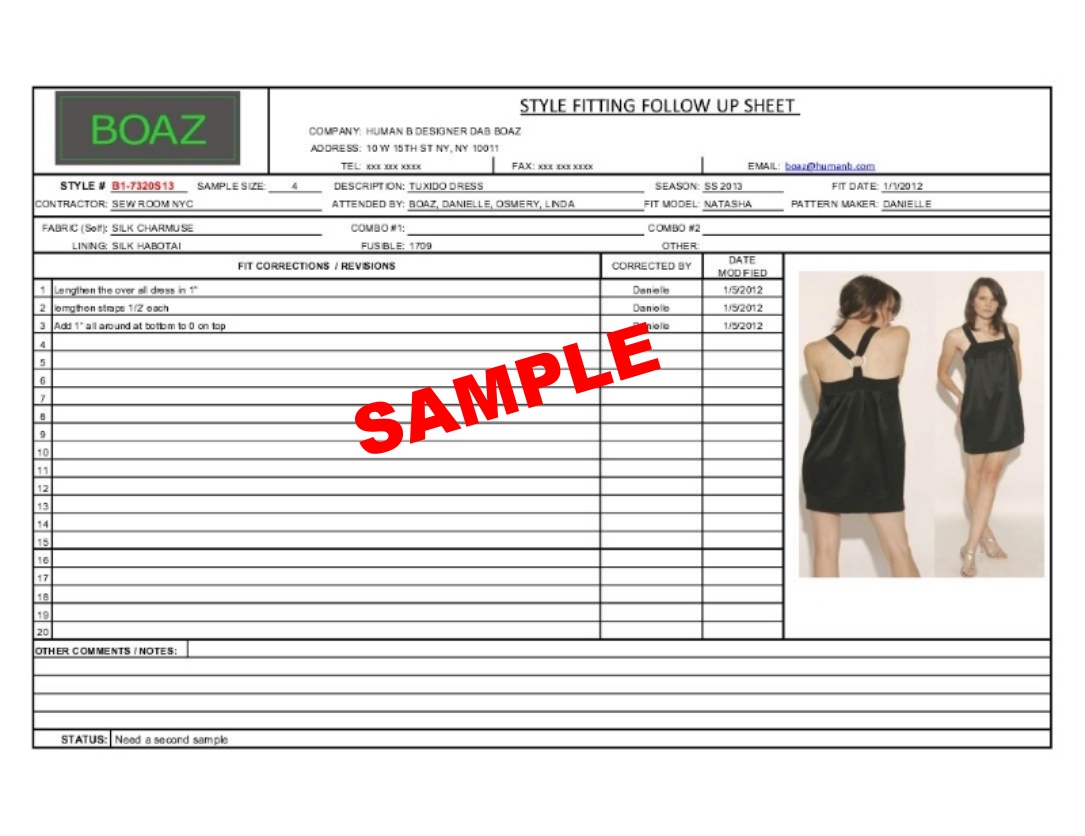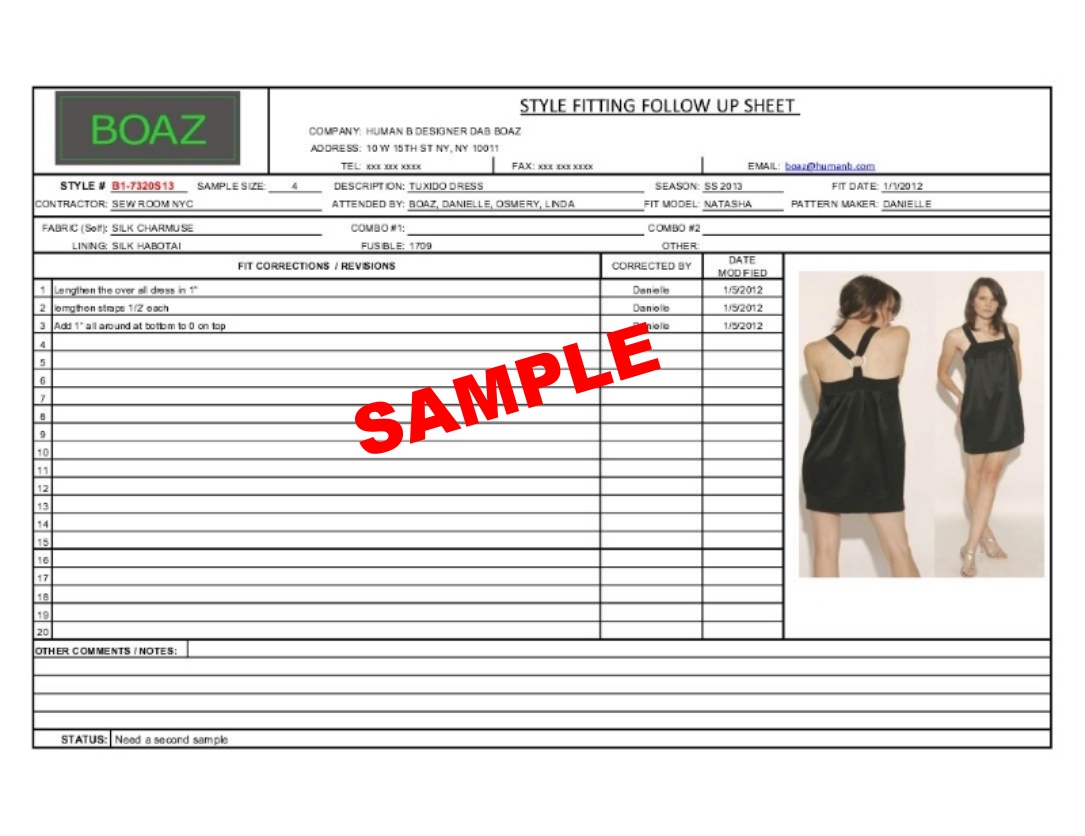 Fitting Follow-up Sheet
Documenting the info and instructions from fitting is as important as the fitting part itself.
A clear communication of this info will save you a lot mistakes.
Use this form to track and document all the comments and corrections from your fittings.
Using this form your pattern maker will have a clear idea of what to fix while you have a record of what was done on the pattern from day one…. believe me this part will come very handy. the form can be easily emailed to any of your contractors
This item will be available to download immediately after purchased. Note that they will expire within 24 hours of your first access.
** These forms are not refundable.